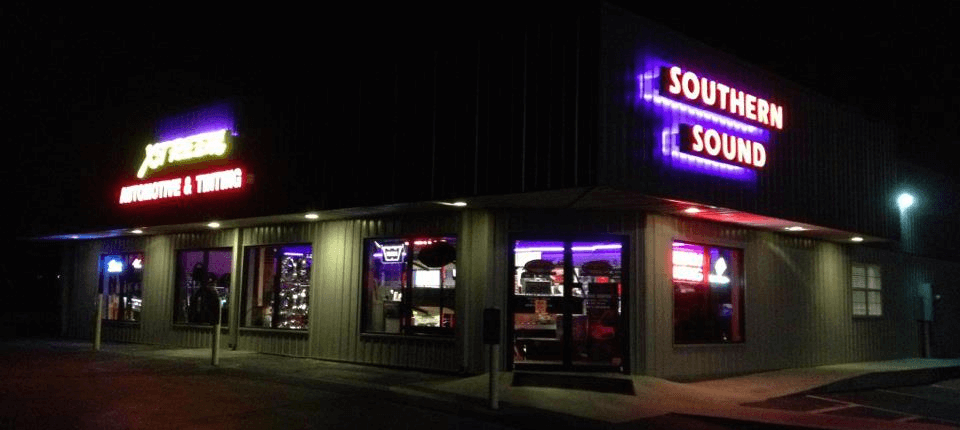 We hear you, loud and clear!
At Southern Sound we're all about customer service, and we understand what our customers want. That's why we stock the loudest and clearest automobile sound systems and the most user friendly car audio system components. Come by to visit our showroom and check out our wide selection of mobile audio and video systems, alarm systems, warning lights and radios, GPS devices and accessories in Statesboro!
About Us
At Southern Sound, we believe that providing excellence in customer service is what sets us apart from our competitors! Of course we have extremely competitive prices and offer some of the best deals in Statesboro but our level of service and professionalism is where our customers find the real benefits. 
Our expert, MECP-certified team is passionate about car stereo solutions and knows all there is to know about car stereos and related automobile electronic and security products. Southern Sound also has highly trained, experienced, and skilled stereo installation specialists so you can be confident your product warranty is reliable and backed up by our service guarantee!
Our team
The friendly team at Southern Sound is always happy to help.
Our customer service and car audio experts will help you find the right solutions, we'll give you a great price and even show you how to use you latest devices.
Our installation technicians will professionally install your new system quickly and with minimum fuss.
Our experience
All of our staff are passionate about automobile sound systems. They have extensive product and market knowledge that enables them to compare products and performance accurately. Our technicians have experience installing all kinds of automobile sound systems with skill! Our customers will tell you that having your stereo amplifiers installed by a professionalcan make all the difference. Visit Southern Sound in Statesboro today!
Our promise
Southern Sound promises if you buy your sound system components and stereo amplifiers from us and have us install them, that your automobile sound system will be as crisp, clear and user friendly as possible. We can also make it as loud as possible if that's what you want. Our promise is as good as gold, and that's why you can hear Southern Sound sound systems all over Statesboro!
Your local mobile audio and visual customization specialist.
At Southern Sound, we have a wide range of products to suit any model vehicle and every desire. We carry top of the line car stereo solutions that include state of the art sound technology, including Bluetooth capabilities and compatibility with various audio devices.
Our selection is suitable for every budget. We offer high-end products at very competitive prices as well as some simple and cost effective products. Our mobile audio and visual specialists will ensure that your device is perfectly installed – and we'll even show you how to use it!